What type of frames do we offer?
We have a wide selection of choices from which to choose – in a wide variety of price points. Beachy, rustic, traditional, classic, modern, ornate … We Have the Perfect Frame for You.
Our selection also includes Canvas Float Frames – a specialty frame that creates the illusion of your art "floating" within the frame. They are perfect for a finished, yet minimalist look.
The choices we have are examples of what we can get from local suppliers (We Support Local Suppliers!) and we can typically receive the materials within the week.
Are you in a hurry?
We always have a wide selection of 'ready mades' and moulding in-stock to be able to assist with any Art Emergency!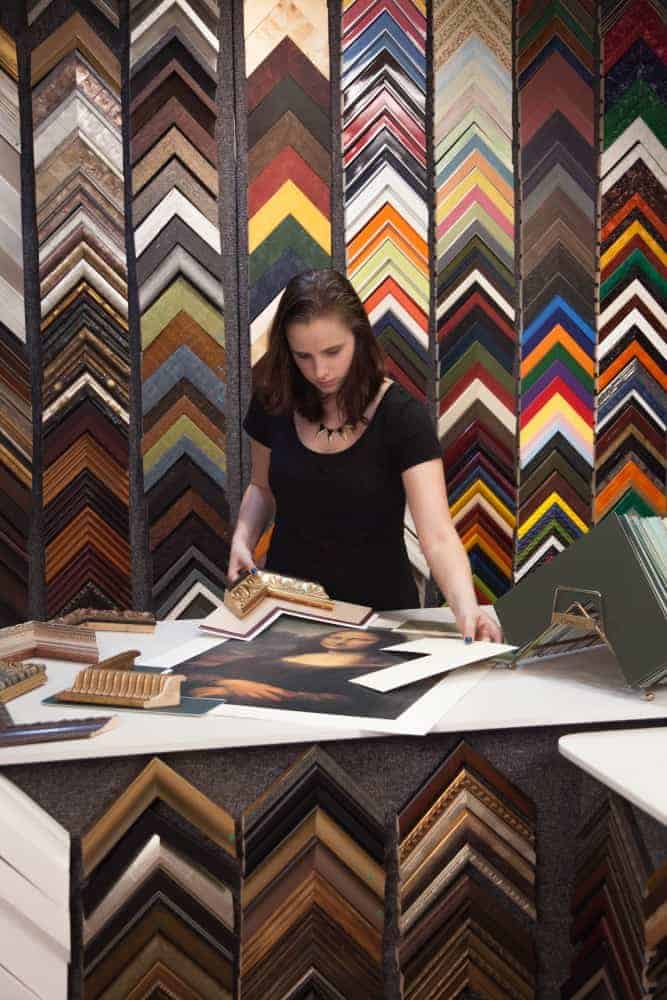 Complete in-house framing