Enhancing
Environments with
Corporate Art
Art collection customized for your workpace!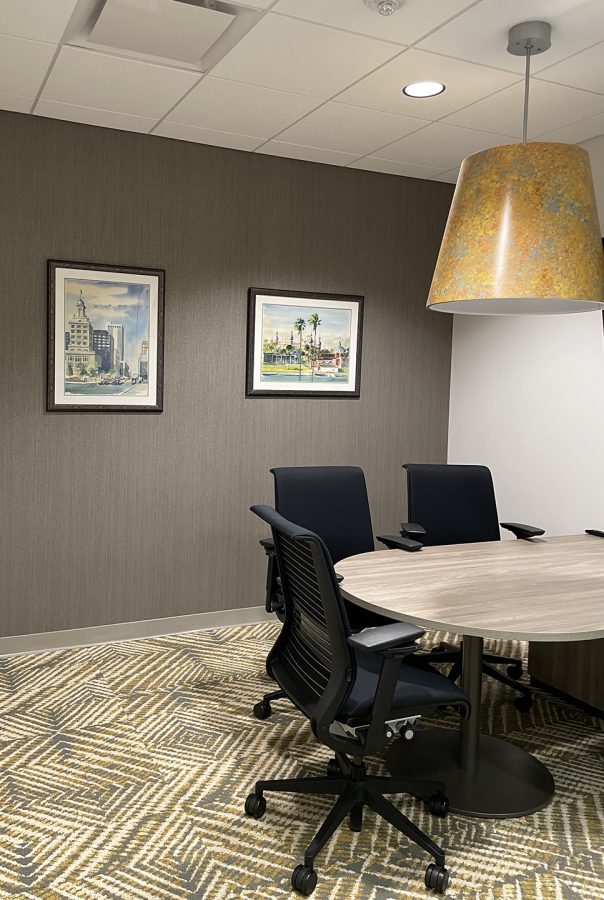 A workspace reflects the business's personality and culture. Art can enhance the brand as well as productivity. We specialize in custom size, custom color and spot-on artwork to support your branding, enhance workspaces and improve productivity. Whether we are creating new artwork from your Corporate Mission Statement or Core Values for employees and clients to see on a daily basis, or simply updating existing artwork with new frames to update your look – we can and will solve your art decorating problems and enhance your art collection. We have produced for a wide range of companies – from small startups to international with multi-locations. Click here to browse our portfolio of Corporate Installations.
From Concept to Installation
Fine Art Printer for over 3 decades:
• Giclée prints on a variety of canvas and papers
• Dye Sublimation on a variety of materials – metal, wood, whiteboards, etc.
Custom Art Framing for over 2 decades:
• From simple reframes to custom color designed molding
• Conservation Framing, Ligature Resistant Framing, Shadowboxes, and more.
• Curate and source from Local Artists, Art Originals 2D, and 3D, Stock Images, etc.
• Includes negotiation of rights, royalties, etc.
• Creation of custom size, custom color art.
• Edits of client images and stock images to customize colors, size, and more.
• Includes photo restoration.
• Shipping or full installations nationally.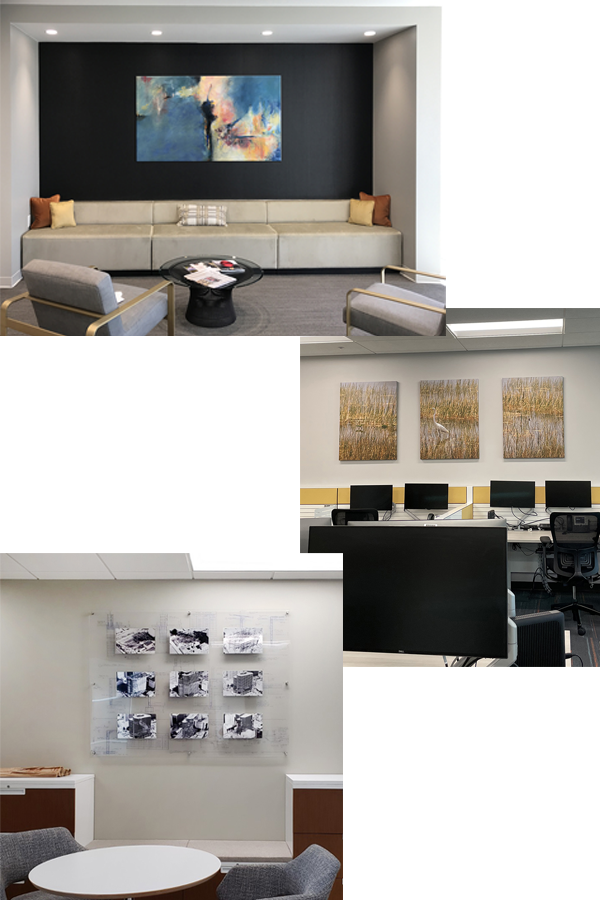 Corporate Artwork Portfolio
Do you have any questions?
We're happy to help