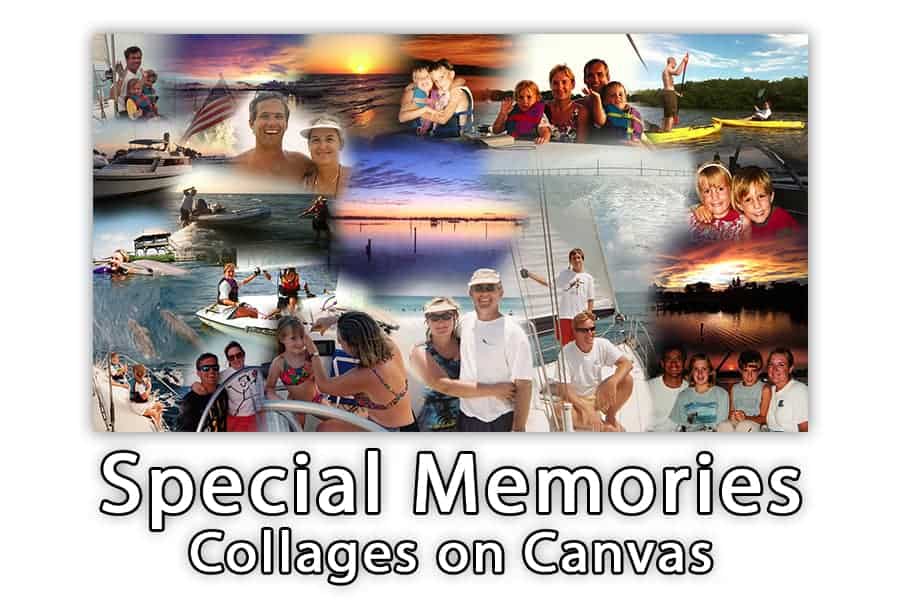 Are you looking to celebrate your anniversary, your wedding, your family reunion or showing off your kid's sports highlights! Photo collages are beautiful personal keepsakes or a thoughtful and very personal gift.
We love working you to create beautiful artwork that makes your heart happy! If you have an idea or specific instructions in mind, please let us know and we will be happy to create your art piece exactly as you would like.
Your collage can be created as a "blendy" or "grid" collage. See examples of both below.
Want to see more ideas? Scroll below
Have Question? Call or Text us at 727-726-7411
Grid Collages
Where the edges of your photos are not blended into other photos, as a result your piece will feel more modern.
Blendy Collages
Your collage with have photos where the background is blended from photo to photo, as a result your collage will have a softer feel.
Click here to fill out our form! After that, our professional designers will create a piece of art, that in turn, will capture your memories.
We Would Love to Print Your Image!
Fill out the form below to get started today.