You have Q's? We have A's. If you have questions that are not answered here, Call or Text us at 727-726-7411 or contact us here.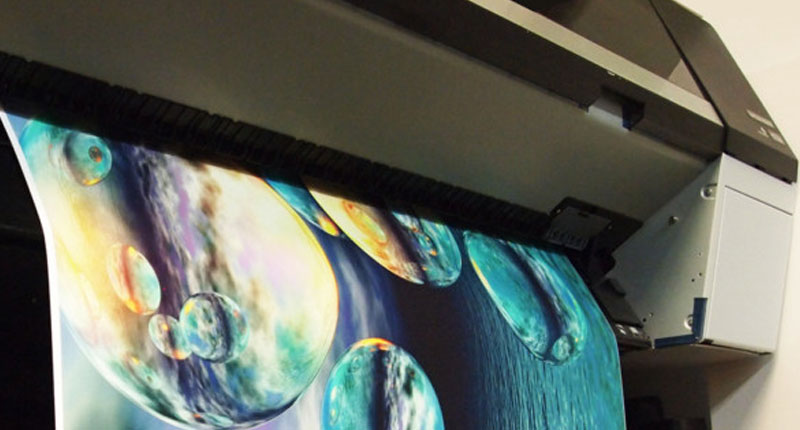 Giclée – What is a Giclée?
What is Giclée?
Giclée (pronounced "zhee-clay") is a method of producing high quality reproductions of artwork using special ink-jet printers.
The term "giclée" was coined in the 1990′s when the technology was first developed. It is derived from the French words for "nozzle" and "to spray." Giclées have since become the standard for reproductions in museums and fine art galleries. There is a difference between a giclée printer and other inkjet printers. The difference has to do with the quality of the ink. Quality refers to "stability" – the image doesn't fade, it doesn't shift in colors. Giclée prints are archival – meaning they last a long time. Just like any other fine art piece – you don't want to put it in direct sunlight unless it's been treated in some fashion – UV protectant or UV glass. But with good care the artwork will be heirloom quality.
What is the best size image for printing?
The best image is always going to be the largest possible file size. And the most original image – so if you'd edited it – send us your edited piece as a guide – but also please send us the most native (original) image. Simply because you "file save" an image to be larger doesn't always make it so – and we have tricks of the trade to improve the resolution of your image so it can go larger if that is your wish.
You can send a file in the following format PSD, JPG or TIFF.
At a minimum we need a 2MB image that is preferably at 120DPI. (300DPI is for a style of printing called offset – used for magazines and brochures. Fine art printing only needs 120dpi.)
If there ever is a problem, we will always contact you via phone or e-mail.
How does a Giclée differ from a traditional print?
Giclée printmaking derives its quality from its seemingly "dotless" imaging technology which contrasts with traditional fine art prints which typically relies on printing screen pattern dots to reproduce full-range color. Because traditional printing dot patterns are detectable to the unaided eye, it is less desirable than Giclée fine art prints for fine art reproduction. Traditional offset prints are typically restricted to papers that widely vary from what the original artwork was created on – especially when reproducing oil on canvas. The Giclée process enables reproduction on virtually unlimited types of media.
Custom Canvas Artwork
Here is specific information on preparing and submitting artwork to be printed on heirloom quality Canvas.
Quality printing starts with a quality product – your art or photographic image. If you have any questions about your file, please contact us. We are happy to help.
Technical specs:
Image is RGB and in the Adobe RGB 1998 work space
Set your "Document" width and height to your desired output size, at 120ppi
For canvas gallery wrapping allow:
4 inches of extra image to wrap the sides, 2 inches per side 2 inches of extra white space, 1 inch per side
File should be flattened and not contain layers or alpha channels
File is saved as JPG, PSD or TIFF
For critical color, we suggest ording a proof print
Send files via: Dropbox.com (jerri@Menaulprinting.com), or Hightail (used to be www.yousendit.com)
Do Giclee Reproductions Fade?
I have heard that reproductions fade over time, what about Giclée?
Museum-quality Giclée reproductions are recognized as "the next best thing" to owning the original and can be found in the world's finest museums and art galleries. Based on independent research and testing, there are various image permanence ratings for each combination of ink and media used in Giclée printmaking. Wilhelm Imaging Research's image permanence ratings have been provided to the public about expected display-life for various ink and media combinations used in Giclée printmaking today. Our Giclée reproductions offer an image stability rating of 100 years due to the archival-grade pigment inks and acid-free media we use. We use the Giclée Printing Process to ensure a print with brilliant, exquisite color and razor sharp detail, specifically designed to meet the rigorous and precise criteria of fine art collectors and connoisseurs of museum quality, limited edition prints.
Giclée prints have been shown at numerous major museums and galleries around the world, including the Metropolitan Museum (NY), the Museum of Modern Art NY), Chelsea Galleries (NY), the Los Angeles Musuem of Contemporary Art, the Los Angeles County Museum, the National Museum of Art (Washington D.C.) and the British Museum (London). Recent auctions of giclée prints have fetched $10,800 for Annie Leibovitz, $9,600 for Chuck Close, and $22,800 for Wolfgang Tillmans (April 23/24 2004, Photographs, New York, Phillips de Pury & Company.)
How long will my artwork last – aka What does Archival mean?
How long should my image last?
We use truly archival ink to last 200 years or so. We also use acid free papers and high quality canvas. We spray a UV protective coating on all our canvases as well. As with any fine art – it is best to not have it in direct sunlight. If you have framed prints – you have the option of using UV glass to protect your artwork.
How large can you print on canvas?
We can print up to 10ft on the short side. What this means is we can produce artwork that is 10ft x how ever long you want it to be. However, if you want the artwork to be gallery wrapped canvas then we need to save some of the size of the canvas to wrap around the edges. This means that the "face" of the artwork – what you see from the front – is limited to 9ft. Yes – we are able to ship this as rolled canvas or stretched canvas anywhere in the US. Contact us with any questions or for a quote.
Why Work With Us?
We are a Satisfaction Guaranteed Company.
If you are not completely happy, we will work with you until you are or refund your money.
Every member of our team is an artist who has years and years (decades even) of experience in their area. We are here because we love to create artwork that will be the finishing touch to your home or work environment. We only use the top of the line equipment and materials – Archival Inks, Cotton Canvas, and Papers, Wood Stretcher Bars, Quality Framing Materials. If you need a piece that not a standard size – No Problem – as everything we create is Custom.
Each piece we create is custom so it goes through a number of quality control steps.
While we typically as for 5-7 days to complete an order, if you're in a rush we can typically get your work done for you before your guests arrive. Just let us know when you place your order.
We have a staff of Designers and Photoshop experts that can handle every kind of project, from simple fixes to complicated retouching and damaged photo restoration, or a custom design to match your decor. All the work is performed in-house – from the design, restoration, to printing and custom art printing. And if this is being ordered for a location outside the Tampa Bay area we can ship it for you.
We print everything from small prints to 10ft x 15ft stretched canvas! Just let us know how we can help you!
Working with the Trade
We offer satisfaction guaranteed to all our professional partners. Photographers, artists and interior designers can utilize our in-house resources to create beautiful images for their customers. We have over 30 years of professional photography and art experience, and over 15 years of experience printing for the trade. Our critical eye makes sure we deliver a satisfaction guarantee. To discuss "For the Trade" pricing packages, call Jess at 727-797-1199.
Professional Services
Digital capture of paintings, drawings and illustrations.
Photo retouching and restoration.
Art reproduction on paper, canvas or specialty materials.
Custom Framing
Color-matched custom art services for interior designers.
Don't see what you're looking for? Feel free to call us at 727-726-7411 and let us know. If we can't do it in-house, we know someone who can!
How Do I Place An Order?
You can place an order via our website – via email or via phone.
Web Orders: Click here
Phone: Call or text us at 727-726-7411.
Email: Send your files and what you want to info@MyFavoriteArtPlace.com
If your file is more than 25MB in size, you may want to use a program such as dropbox.com and invite "info@MyFavoriteArtPlace.com" to share the file.
If we're printing canvas for you, we'll want to know if you want your edges to be gallery wrapped mirrored, or a solid color. Or, let us know if you would like it to be framed.
If we're printing paper for you, we'll want to know what type of paper you want. We're happy to talk this through with you.
File Specs:
We print RGB, 140dpi at 100% size.
Save your files as a jpg is fine
Do you do Photo and Artwork Restorations
Can you fix old images that are badly torn or artwork that has the marks of age on it.
Yes we can. We start with a digital capture. Then based on what you want, we can simply clean up to adding full color. We will send you a jpg proof for approval if you'd like before we print.
Our restoration services are $95 per hour and are billed in 15 minute increments.
Here are some before and afters:
Copyrights and Usage Rules
We are happy to print anything that belongs to you. Any artwork that is the intellectual property of someone else, you need to get the rights to reproduce their images, and usually you must pay for the copyright release. This includes if a photographer shoots a session and you've not bought the rights to reprint on your own. However, you can give them our contact information and we can assist with getting print size files.
There are many images that are a part of public domain and you do not need to worry about those. Here is a great resource as an example:
The New York Public Library Lets You Download 180,000 Images in High Resolution: Historic Photographs, Maps, Letters & More Open Culture
Another option is Creative Commons. If you're looking for content that you can freely and legally use, there is a giant pool of CC-licensed creativity available to you.
Do You Reproduce Artwork?
Can you reproduce artwork?
Yes – whether you are a professional artist looking to reproduce your work for sale, or wanting to share precious family memories – we can help you.
We start with a high quality digital capture. If there is any clean up (especially with older family photos or artwork) we can do that – and then create a high quality canvas or paper giclee to your size specifications. First Step – Give us a call at 727-726-7411 or 844 Art Place or send an email so info@MyFavoriteArtPlace so we can discuss your project.
Sidenote:
Do I need to worry about copyrights on artwork?
Absolutely. Anything that is the intellectual property of someone else, you need to get the rights to reproduce their images, and usually you must pay for the copyright release.
However, you DO NOT need to worry about images that are part of the public domain.