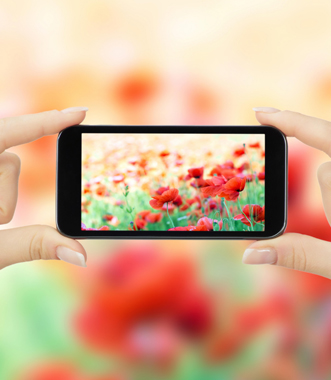 Just choose your favorite and upload it
Free Your Cellphone Images!
As we like to say, the best camera is the one you have in your hand at the moment you see a great shot or memory. But let's get those cell phone pics OFF the phone and on to your wall or over to someone who would love the artwork as a gift! We have lots of ideas for you. Let us help you!
Want to see more ideas? Scroll below
Have Question? Call or Text us at 727-726-7411
Want Better Cellphone Pics?
Here are a few tips on how to take better cell phone pics, so you can free your cell phone images!
1. Check your Phone / Camera settings to make sure you are shooting on an as high resolution as possible. Quality in = Quality out.
2. Know that if you edit the image on your phone – each time you do you are reducing the size (quality) of the image. Some cell phone images can be printed as large as 60″ x 40″ but if you continue to edit on your phone – it might mean you can only print it as an 11″x14″.
3. Make sure your subject fills up your viewfinder. This will save having to zoom in on the subject when you edit your photos.
4. You want to keep in mind that artificial light impacts the color cast in your shots, experiment with the white balance to fix it.
5. Make sure to be as still as possible when shooting in low light situations; where your camera will automatically select longer shutter speeds to make up for lack of light. Leaning against solid objects will help steady you. Cell phone cameras also have "shutter lag," where there's a time between when you "take" the picture to when it actually captures the picture. You need to hold the camera still a bit longer to make sure you get the shot and the shot isn't taken as you're lowering it away from your subject.
6. Sometimes our phone pics don't look that great on our phones, but they may be great shots once we get them on the computer. If possible, save all photos until you can get them on your computer. They may come alive on a quality monitor.
7. Fingerprints are a common problem on cell phone camera lenses. Take a few seconds to wipe the lens with a soft cloth to remove the dirt! It makes a huge difference.
8. Take a ton of shots and experiment with different settings, modes, and compositions. Try shooting from different angles and perspectives. You will get lots of interesting and fun shots!
9. Weren't rules made to be broken? Know a few basic rules of composition, for example to 'rule of thirds' – don't place your subject in the middle of your frame. Make sure the subject is a third of the way in the frame. Remember that cell phone photos are allowed to break all conventions. Some of the best shots we've ever seen break all rules. Remember to experiment!
10. Editing your photos on a computer will give you much better results. We know it can be fun to use your phone to edit your photos, but for best results, edit on a computer. Take your shots in a higher color resolution to keep your options open for editing at a later time. You can always change a photo to black and white on your computer, but you can't make a photo colored if shooting in black and white mode.
As we said, rules were made to be broken. Follow the tips we've given, but most importantly have fun experimenting!
My Favorite Art Place offers tabletop top Canvas Wraps which are perfect for your cell phone pictures.
11″x 14″ and smaller is only $45.00 each.
For more information on our table top canvas wraps, contact us!
We Would Love to Print Your Image!
Fill out the form below to get started today.